Although the population of Canada is just a little less than 36 million, several of its citizens are some of the most famous people in the world.
As Canada Day approaches, the BBC asked its readers to identify some of the country's most famous people. Canadian Visa Expert is a private immigration service that helps foreign nationals who want to move to Canada to live and work.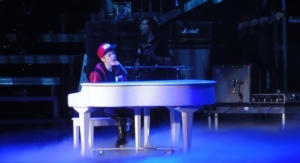 Here are some suggestions provided by BBC readers:
In the world of entertainment, there is an extensive list of famous Canadian comedians, actors, and entertainers. Several musical artists such as Celine Dion, Shania Twain, Neil Young, Joni Mitchell, Justin Bieber, and Alanis Morissette are all Canadians.
According to Bill Mamer from Chicago, the band Rush is the finest contribution to musicianship with their inventiveness, commitment, and eloquence. Rush inspired generations of musicians and earned a long line of passionate, loyal fans. Canadian Visa Expert works with people all over the world to help them with the application process so they can work and study in Canada.
Musicians are not the only famous Canadians. The country offers a diverse list of comedians who make people laugh all over the world.
Donald Samulack from Furlong, Pennsylvania says to look no further than Dan Akryod, Jim Carrey, and Martin Short. Michael J. Fox from "Back to the Future" fame and Leslie Nielsen from the "Naked Gun" movie series received a number of mentions from many BBC readers.
Famous French-Canadian directors dominate the cinema industry. Jean-Marc Valle, who directed the "Dallas Buyer's Club," and "Arrival" director, Denis Villeneuve, are well-known Canadians who have strong reputations in cinema.
Canada is also home to the blockbuster video game series "Assassin's Creed." A little-known fact is that Vancouver, Toronto, and Quebec are home to the fifth-largest video game centre in the world.
If you would love to be a part of Canada and its amazing culture, contact Canadian Visa Expert today. They will help you with your application papers and process so you can get moved to Canada to start a new life.
Canada is also home to the blockbuster video game series "Assassin's Creed"