When learning more about immigration to Canada, you will discover that each territory and province within Canada has its own distinct characteristics, and that is also true for the province of Newfoundland and Labrador.
Here are some reasons why many recipients of the Permanent Resident Visa to Canada settle here. Canadian Visa Expert is an immigration service that helps people who want to move to Canada to work.
Newfoundland and Labrador is located on the northeastern Atlantic coast of Canada and is the furthest eastern province. The province appears to be in the extreme north on a map, but it has the same basic latitude as Paris, France and Seattle, Washington, in the United States.
To the southwest is Quebec; to the north and east is the Atlantic Ocean; and to the north is New Brunswick, Prince Edward Island, and Nova Scotia. With an area of 405,212 square kilometers, the province is a little larger than Japan, a bit smaller than California, and twice the size of the U.K.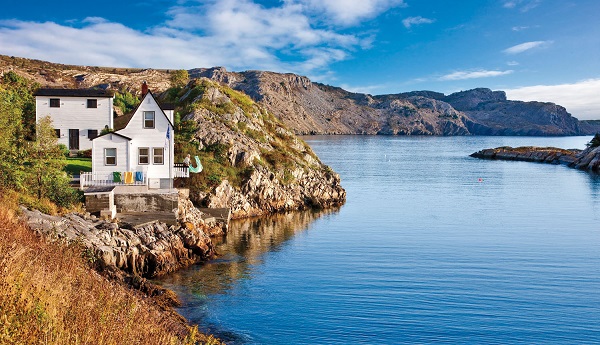 Even though there are two names – Newfoundland and Labrador – it is one province consisting of a large island where over 90% of the people live (Newfoundland), and the Canadian mainland (Labrador).
There are about 7,000 small islands in the province, and it's often referred to as Newfoundland, especially for people who live in the area. Contact Canadian Visa Expert if you are interested in moving to this or another beautiful Canadian province.
The province was not called Newfoundland by accident, as it was a "new found land" to Leif Erikson, the famous Norse/Viking explorer who landed in the region around 1000 C.E. Even though this was before the famous voyages of Christopher Columbus in 1492 and John Cabot in 1497, there were aboriginal people living there for nearly 8,000 years before Leif Erikson arrived.
There are many reasons that people choose to move to Newfoundland and Labrador after they are granted their work visa to Canada. One reason is the beauty of the province. Another is due to the sports and other activities that are in the area including backpacking, hiking, whale and bird-watching, and more.
As you consider immigration to Canada, it's important to know where to find jobs there. In Newfoundland and Labrador, you will find a wide variety of jobs including in financial services, healthcare, oil and gas, agriculture, tourism, and fishing.
If you have a work visa to Canada, you are legally allowed to work and study long-term in Newfoundland and Labrador and apply for work there. Contact Canadian Visa Expert for more information on moving to Newfoundland and Labrador to live and work!