[vc_row][vc_column][vc_column_text]
There are currently 91 icebergs floating off the coast of Newfoundland, but one is drawing more attention than the others. Resident Mark Gray named the unique formation "beauty berg." People are coming from all over Canada to the coast of Upper Amherst Cove to get photos of the iceberg which has a distinct circular archway. North of St. Johns, the remote village is known as "iceberg alley." Canadian Visa Expert will guide you through the entire immigration process. Their Five Phase Process simplifies the worker visa process.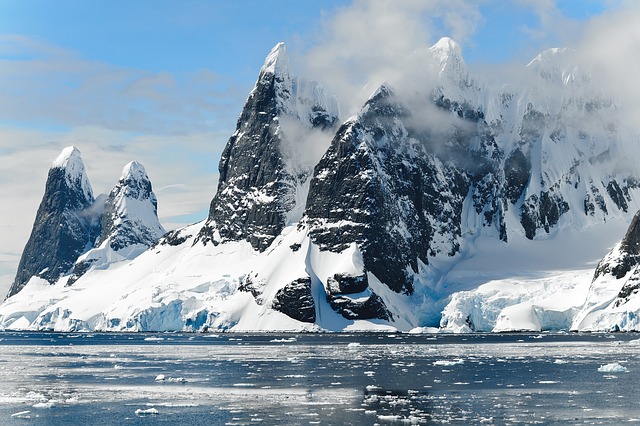 The glacial spectaculars can be seen from many points along the coast when the days are sunny. These 10,000-year-old giants come in various shapes, sizes, and colors from snow-white to deep aqua. Only ten percent of the iceberg can be seen above the water. The rest is below the surface of the ocean. In 1912, an iceberg like this sank the famous Titanic, only 400 miles off the Newfoundland coast.
The communities have capitalized on the icebergs by creating drinks such as Berg Water and even using the water for mixed drinks. Iceberg Vodka, Gin, and Rum, along with Iceberg Beer have become local favorites. Even with the awareness that the icebergs are going to come every spring, the awe is new every year. Living in Canada has many benefits like an excellent national health care system, many job opportunities, and beautiful scenery. The team of experts at Canadian Visa Expert is dedicated to helping immigrants receive a visa to Canada. They will make sure you choose the correct visa to live and work in this great country.
[/vc_column_text][/vc_column][/vc_row][vc_row][vc_column][vc_basic_grid post_type="post" max_items="3″ grid_id="vc_gid:1532951042300-c2e60aec-71a8-2″][/vc_column][/vc_row]